EURORICAMBI
Universal Business Link FZC is the Authorized Distributor for Euroricambi. We are the main stockist for Euroricambi in the middles east with more than 1600 Euroricambi parts in stock. Spare parts for trucks and buses, a passion that has been guiding us for over 35 years.
Euroricambi spare parts Made in Italy, the world's widest range of gears for the aftermarket.
EURORICAMBI manufactures components for transmissions and differentials that are perfectly interchangeable with original parts of major manufacturers such as: Mercedes-Benz, ZF Transmissions, Volvo, Scania, DAF, MAN, Renault Trucks, Iveco, Dana (Eaton Axles), Fuller Transmissions, Meritor, Caterpillar, and others.
Euroricambi is proud to be an Italian company, located in an area that is rich in mechanical and motor excellence known throughout the world: Ferrari, Maserati, Lamborghini, Ducati. In addition to key products such as shafts, gears, synchronizers and bevel gears, Euroricambi also provides bearings, oil seals, gearbox, and differential housings, and anything else that might be needed to overhaul a wide range of truck and bus transmissions.
AM GEARS
Antonio Masiero, which became part of Euroricambi Group in September 2010 and is presently called A.M. Gears, works in a new machine tool department exploiting cutting-edge equipment for dimensional gear tests. The production is strictly "MADE IN ITALY", which proves the will to boost the distinct engineering pride of Bologna, backed by esteemed enterprises renowned worldwide. The range of A.M. Gears focuses on parts for gearboxes and differentials for automotive applications (light, medium, and heavy-duty) and farm vehicle manufacturing applications, complying with the same quality and technological standards of the original manufacturers. The range of A.M. Gears consists of parts like crown wheel and pinions, gears, shafts, and synchronizers, suitable to Isuzu, Hino, Nissan, Mitsubishi, Toyota, Deutz, R.V.I. (Renault), Fiat/Iveco, Volkswagen, Land Rover, Ford, Mercedes and more.
MAHLE
MAHLE supplies all aftermarket products at the identical level of original equipment quality: "Quality guaranteed by MAHLE."
Products for vehicle maintenance and engine repair for passenger cars, motorcycles, transporters, commercial vehicles, stationary engines, as well as agricultural and construction machinery: engine components, filters, engine gaskets, exhaust gas turbochargers, air compressors, and thermostats. Workshop equipment for air conditioning, oil, and cooling circuit maintenance.
IZUMI
Izumi is the largest Asian manufacturer of diesel pistons for the commercial vehicle industry. MAHLE and Izumi have started cooperating 45 years ago. This continuous cooperation progressed until the successful acquisition of Izumi by MAHLE in 2013 two major players become one team. Today MAHLE through its Izumi factories supplies a great range of vehicle manufacturers.
SACHS
SACHS offers clutches, dampers, shock absorbers, and complementary products for various fields of application and almost all vehicle types.
DPPT GERMANY
DPPT Germany parts are from Original equipment manufacturers, which are ISO – TS certified companies. The plants are equipped with high-tech modern machinery in order to obtain high-quality products. DPPT Germany supply parts for various applications such as Axles, Tractors, Trailers, Earthmoving Machineries, Cranes, etc.

- Connecting Rods of all types suitable for commercial vehicles, agriculture tractors, and earth moving machinery.
- Tapered Roller Bearings and Cylindrical Roller Bearings.
- Engine / Rubber Mounting for commercial vehicles.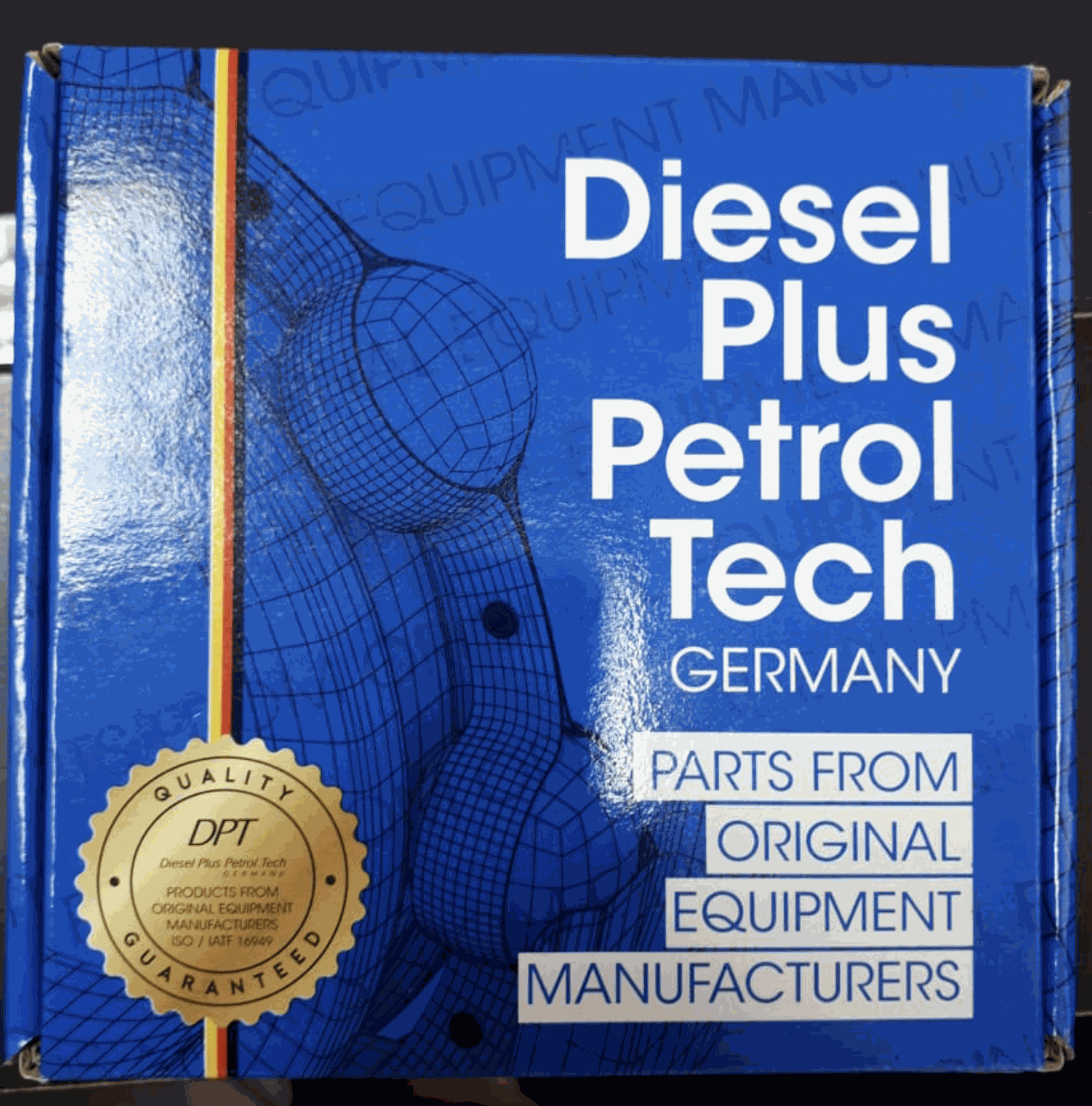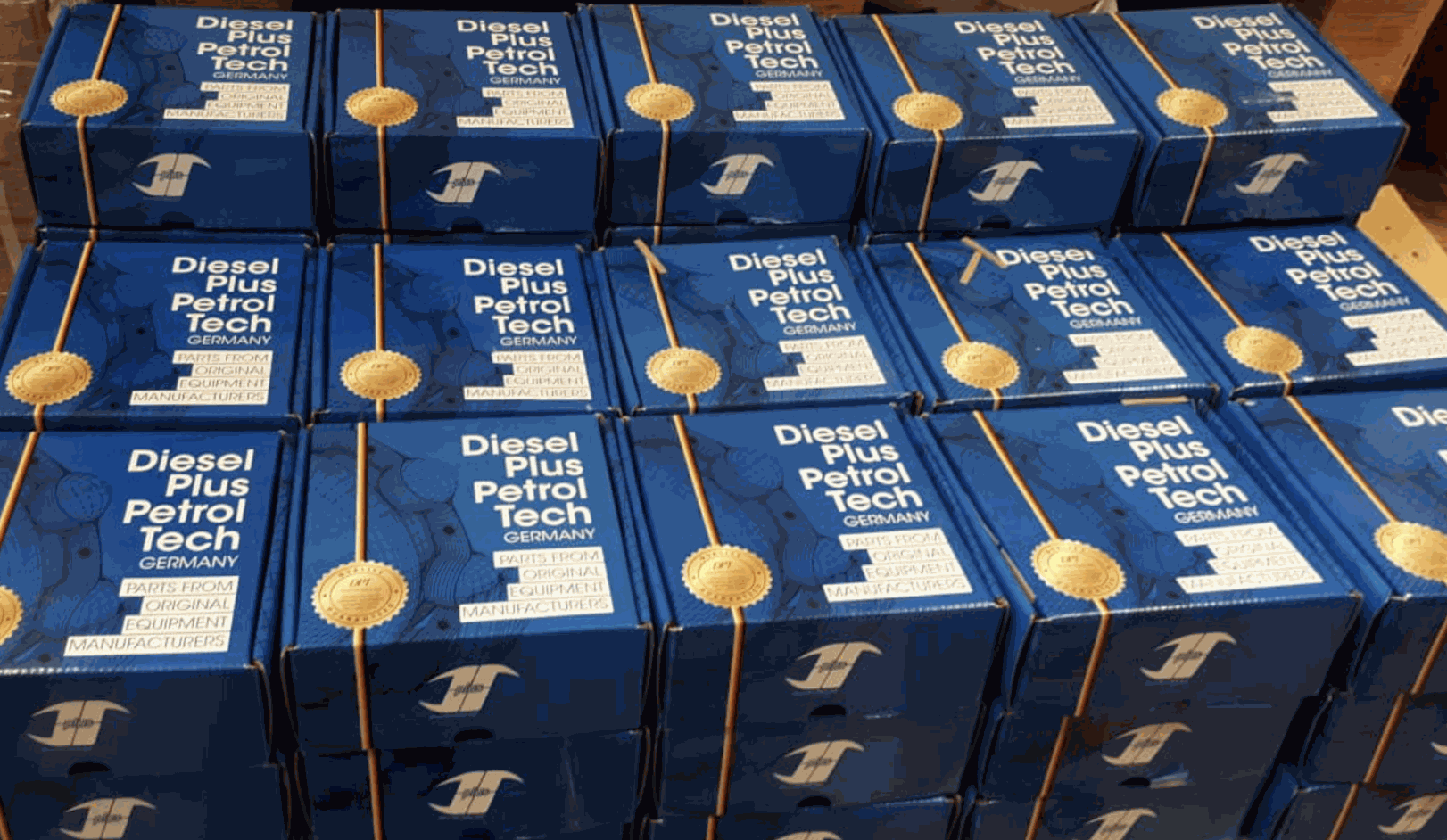 VICTOR REINZ
Victor Reinz supplies a full-service range of outstanding products on a global scale, including sealing, shielding, and valve cover systems for the automotive industry; service parts for the open replacement parts market; gasket materials and special gaskets for industrial applications, alongside components for fuel cells.
FEDERAL MOGUL
Federal-Mogul operates with two business divisions, each with a chief executive officer reporting to Federal-Mogul ™s Board of Directors. Federal-Mogul Powertrain focuses on original equipment powertrain products for automotive, heavy-duty, and industrial applications; Federal-Mogul Motorparts sells and distributes a broad portfolio of products in the global vehicle aftermarket, while also serving original equipment (OE/OES) manufacturers with vehicle products including brake friction, chassis, wipers, and other components.
For more than a century, Federal-Mogul has developed the innovative products our customers need to produce the next generation of vehicles. The company continues to develop innovations to improve fuel economy, reduce emissions, and enhance durability through global engineering, manufacturing, distribution, and customer service programs. Federal-Mogul is the preferred partner for its global customers.
MANN FILTER
Effective filtration is a critical success factor in many areas such as automotive technology, mechanical engineering, industrial manufacturing, and water purification.

Products
- Cabin Filter
- Fuel Filter Systems
- Crankcase Ventilation
- Air Induction Systems
- Oil Filter Systems
- Water Filtration
QNG
Power Steering Pumps. The company has got the certification of ISO 14001:2004, ISO/TS16949:2009, and OHSAS8001:2007. Excellent system guarantee the company to be an excellent OE supplier.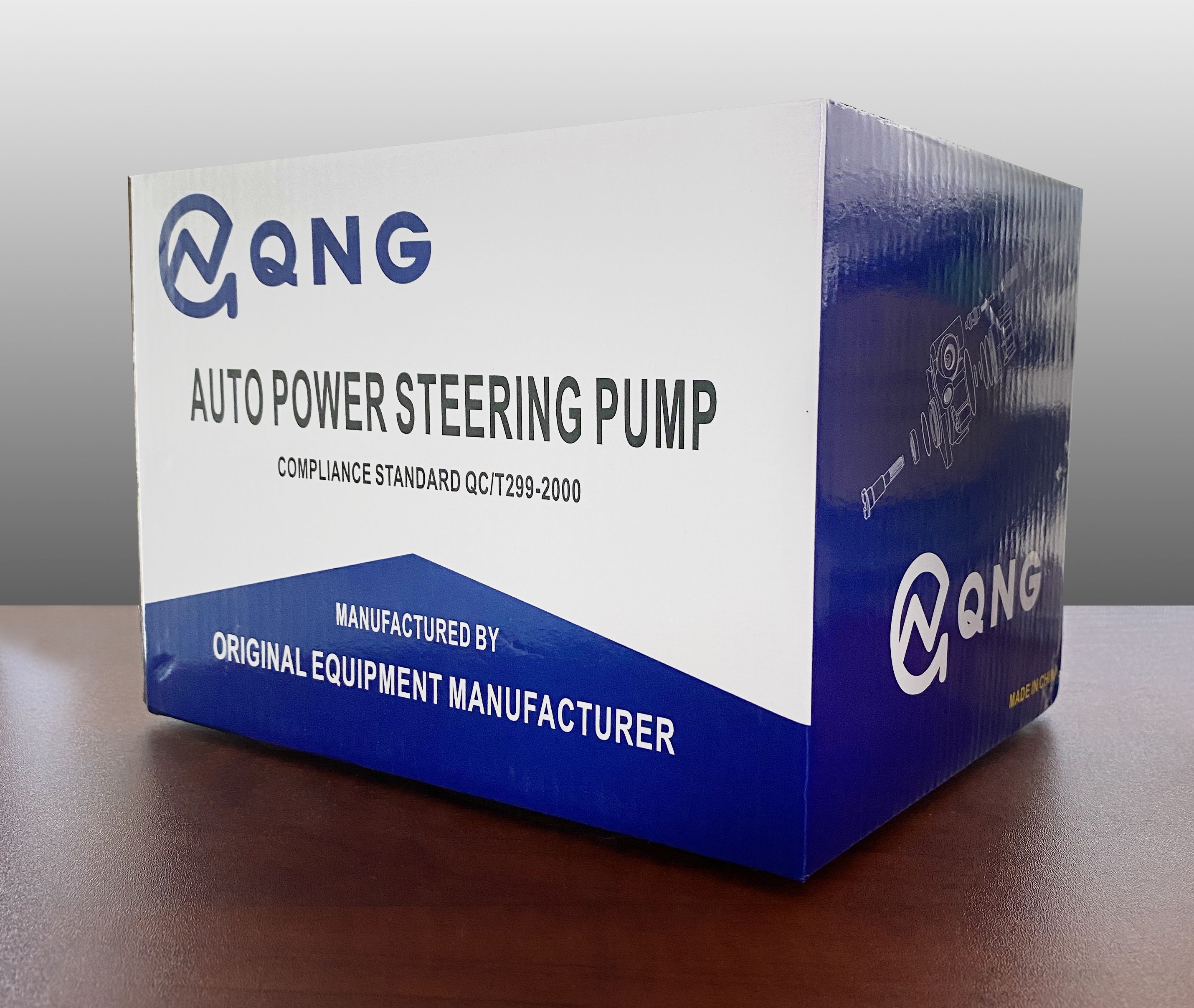 BOSCH
Bosch Nozzles are designed to withstand the heavy demands of today's diesel engines. On average, a diesel nozzle fires 1,000 times per minute, so precision and durability are important features. Each Bosch Nozzle is engineered for exacting precision and durability, to deliver a long, reliable service life for consistently superior diesel engine performance.
OMP
OMP is an Italian company OE manufacturers for water pump and oil pump for automotive industry.
- Water Pumps
- Oil Pumps
WABCO
WABCO is the No.1 global supplier of technologies and services that improve the safety, efficiency, and connectivity of commercial vehicles. From concepts to finished products and beyond, we have been developing innovative systems to make vehicles safer and easier to control since 1869. Today, with an unbeatable list of industry firsts behind us, WABCO continues to pioneer breakthrough innovations for advanced driver assistance, braking, stability control, suspension, transmission automation and aerodynamics for the world's commercial truck, bus, trailer, car, and off-highway manufacturers.
DPH
Since DPH's establishment in 1986 they have concentrated entirely on quality products which provide discerning customers with the high value and quality that they have come to expect.
ELRING
The ideal supplier for professional engine repairs. Elring can provide a comprehensive range of gasket sets, gaskets, service parts, and sealing compounds to suit all market requirements.
And of course to the genuine Elring quality standard expected of a worldwide automotive original equipment supplier from ElringKlinger AG. The company develops and produces components for engines, gearboxes, exhaust systems and alternative drive technologies for the vast majority of vehicle and engine manufacturers.
ERREVI
Over the year ERREVI has been an industry leader, gaining a well-earned reputation in the industrial vehicle parts aftermarket for product quality, personal service, and excellent availability, all backed up by strong technical support.
UNITECH
Cables and lever promised with total quality and commitment. Cable and lever connection for concrete transit mixers.
ETG
Meyer-Glitza, Frese GmbH & Co.KG supplies high-quality spare parts and wearing parts for commercial vehicles and passenger vehicles at extremely competitive conditions. And with the ETG brand, a broad range of around 10,000 products is available, which is being constantly expanded. In line with this extensive product range, an efficient and modern warehouse and logistics management system ensures that all products are always available.
EUROTRADING
EUROTRADING S.r.l. started trading in 1989 as an export house supplying various spare parts for Commercial Vehicles & Passenger Cars destined to the export market. Then in 2007, a designing department was started to design and produce parts in outsourcing. This as allowed EUROTRADING to establish itself in the years to come as a consolidated reality for the sale of spare parts for commercial vehicles in Africa, Middle-East, Far East, Australia, Europe & South America.
FILTRATION GROUP
Filtration Group are the one global partner that truly understands that the success of customers depends on responsiveness, quality of product, and continuity of supply. That's why they go to great lengths to provide consistent and seamless filtration solutions across an impressive range of business applications.

A world-leading provider has the experience, resources, and scale to accommodate any filtration need standard or otherwise with the most precise, advanced, and efficient solution around the globe. Filtration Group offers a level of acumen and accountability no other provider can match.
HENGST
HENGST product assortment for the Independent After-Market comprises more than 2,000 filter products for automobiles and commercial vehicles of all manufacturers worldwide. Hengst Filter Systems provides an almost completely full assortment of filter applications in original equipment manufacturer quality.
OE PARTS
OE PARTS GMBH is a major worldwide supplier of automobile spare parts for the aftermarket and OE markets. With the automobile spare parts industry under high pressure with increasingly tough competition, everyone wants to reduce the purchasing costs but is worried about the product quality. OE PARTS® helps solve the problem by bringing you quality products that are made mostly by "hidden champion" we have identified over the past decade.
CIPEC
In 1983 the city of Sāo Caetano was the birthplace of a successful story, the story of CIPEC, a small spare parts manufacturer and distributor for trucks and buses. Through hard work and commitment, CIPEC quickly expanded its product line, after it would receive national reference status for the Scania line aftermarket parts. In 1999, having outgrown its infrastructures as a result of its expansive business pace, the company transferred its activities to an area of over 20.000 square meters in the city of Indaiatuba, located strategically in the State of São Paulo. There, major investments were made in innovations and manufacturing, including some new product lines suitable for Volvo, VW, MWM, Cummins, and Iveco.
VDO
Founded in 1871, the technology company offers safe, efficient, intelligent, and affordable solutions for vehicles, machines, traffic, and transport.
More than
10,000+

Items in stock

Visit our shop now